PARTNERS

ASOCIATIA EVEREST
The EVEREST Association is a non-profit association active since 2010 in the field of health education, health promotion, formal and non-formal education for youth and adults, We develop activities in social work with disadvantaged persons, children and elderly. We plan to develop research projects, awareness campaigns on high interest medical and social topics. We also implement activities for promoting and defending human rights and liberties, knowledge about civic participation and activism, environment and nature protection, supporting sports and youth activities.
Contact person: Silvia Popovici
E-mail: [email protected]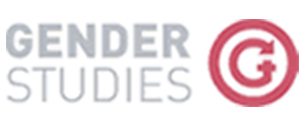 GENDER STUDIES
Gender Studies, o.p.s. is a non-governmental non-profit organisation.  It is an information, education and consulting centre on gender equality and the position of men and women in the society.
Gender  Studies, o.p.s. offer methodological help, free legal counseling,cooperation with different stakeholders to break down the bariers women and men face in the society, labor market and educational sphere.
​Contact person:  Klára Čmolíková Cozlová
E-mail: [email protected]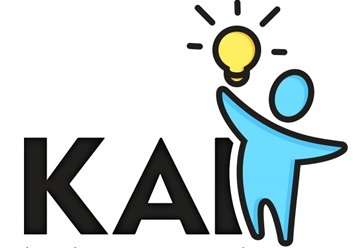 CREATIVE FUTURE IDEAS
NGO "Creative Future Ideas" is working with different youth groups and organizations in non-formal education field.  Main aim of NGO: to unite and activate the creative youth, institutions and / or organizations to encourage their creativity, to spread a positive experience, to take part in various projects directly related to the activities of the association.
Contact person: Giedrius Blazulionis
E-mail:  [email protected]
LUDOR ENGINEERING
Ludor Engineering is a Romania based engineering company dedicated to providing comprehensive services in product development, mechanical engineering and design and prototyping. It also has expertise in implementation of advanced technologies in education, including Industry 4.0, drones, 3D printing, etc. Ludor Engineering has direct experience of participating in EU projects including Erasmus+, as both coordinator and partner.
Our capabilities cover the full spectrum of modern engineering and design, from concept, prototyping to mass production and beyond. We have strong relationships with top industry professionals in areas including manufacturing, certification, IT, patents, etc. being able to provide complete solutions for new products development, renewal and improvement of existing products.
Ludor Engineering is equipped with 3D printers, 3D scanner, urethane casting and more, plus a team of engineers who thoroughly understand the materials and processes. We support our customers with unique or small batch products, finished prototypes, samples, etc.
Ludor Engineering has deep expertise in Erasmus+ projects. Apart our own technical and project management know-how, we can relay on a large cooperation network, both national and international levels, including universities, schools, private companies and non-governmental organisations.
Contact person: Ludor Engineering
E-mail: [email protected]

BALKANplan EOOD
​BALKANplan Ltd provides consultancy services, technical support and project materialization in the following sectors: Education and training; Information and communication technologies; Research and technological development; International relations.  Among the services BALKANplan Ltd. provides are the following: development of innovation materials for VET, localization of education and training materials, elaboration of needs analyses and training course materials, validation activities, establishment of networks, provision of consulting services, collecting, analysing, evaluating and disseminating information related with the EU, provision of technical support.  Balkanplan Ltd. works in close contact with public authorities, SMEs, education and training institutions.
Contact person: Denitza Toptchiyska
E-mail: [email protected]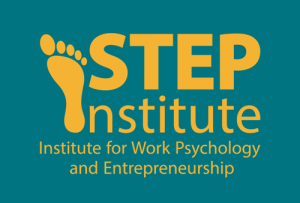 STEP Institute
STEP Institute, Institute for Work Psychology and Entrepreneurship, is a non-profit organization passionate about people development. Their mission is to empower people for better functioning in work environment. They help people discover and nurture their talents, brushing soft skills and realizing their entrepreneurial ideas into practice. By offering interactive workshops, generating creative learning material, supporting coaching, and inspiring career guidance they aim to increase employability, empower people for entrepreneurship, and foster personal and professional development.
​Contact person: Jerneja Šibilja
E-mail [email protected]